Chalk and Shaft Tools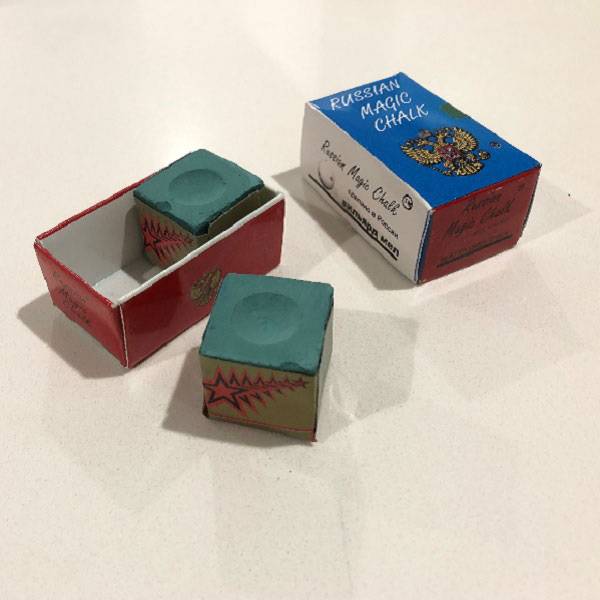 For me if your  snooker player there's nothing currently better than the Magic Chalk and we'll have another chalk coming out soon. Reason i think the magic chalk is so good is the grip overall compared to Taom and others.
For USA Pool in blue i would recommend either Kamui Roku, Navigator or Taom.
If you're from another country other than Australia please contact us for your country pricing including delivery.
Sale
Hot
This for me is currently the best chalk for snooker by far. May mark the cue ball a little depending if you use a hard tip but it has the best grip of any chalk we've used. Not just us saying it its been tested in the USA and has outstanding results.
On soft and medium tips it won't mark the cue ball as much as a hard tip. I use a medium hard tip and it does mark a little but i don't mind as i get the best in grip.
In the coming six months i'll also be coming out with chalk and i want it to be this good or better minimum and must go on the tip like this.