The Story of Joe Davis is that he became a professional billiards player at the age of 18, having won the Chesterfield Championship at age 13 and Later Switched to Snooker after realising that Walter Lindrum was almost unbeatable.
In 1926 he reached his first World Professional Billiards Championship final but was unsuccessful against defending champion Tom Newman.
It was to be a case of third time lucky for Davis when he defeated Newman in 1928 to become the world champion at English billiards for the first time which he then defended for the next three years.

He contested the final two more times in 1933 and 1934 losing on both occasions to Australian Walter Lindrum.
Coinciding with his peak as a billiards player, Davis's interests shifted to snooker and he helped to organise the first snooker world championship in 1927 and won the tournament by beating Tom Dennis, for which he won UK£6 10s.
He went on to win the world championship every year until 1940. Joe's brother Fred, twelve years his junior, was also a snooker player and multiple World Champion. When Joe met Fred in the world championship final of 1940, Joe won 37–36.
Following the outbreak of World War II the world championship was not held for the next five years. On resumption in 1946, Davis defended his title making it his 15th consecutive win and thereby holding the title for 20 straight years. To date, he has won more world championships than any other player.
He retired from the event following this victory making him the only undefeated player in the history of the world championships.
Davis proved he was still the man to beat up to the 1950s by winning the News of the World Championship on three occasions during the decade.
His nearest rivals were his brother, Fred, and future world champion John Pulman who each both won it on two occasions. He made history in 1955 by achieving the first officially recognised maximum break of 147 in snooker in an exhibition match at Leicester Square Hall, the country's mecca for billiards enthusiasts. He had previously made the game's first century break in 1930.

He was awarded the Order of the British Empire (OBE) in 1963. He continued to play professionally until 1964.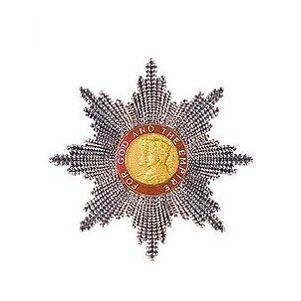 Davis died two months after collapsing while watching his brother play Perrie Mans in the 1978 World Snooker Championship semi-final. His home, in Whitwell, Derbyshire bears a plaque commemorating him.
Here's Fred Davis in the 1979 World Title at the age of 65 and made a Century Break.

| | |
| --- | --- |
| Birth: | Apr. 15, 1901 |
| Death: | Jul. 10, 1978 |
Burial:
Cremated, Ashes scattered.