Three Quarter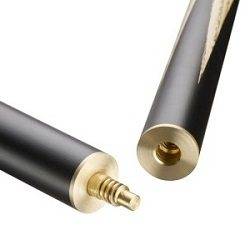 At World Cue Sports we offer a range from Peradon in London and Phoenix cues plus our own Cue Creator cues. We also have a custom cue section to build your own cue on a 16-18 week lead time and used the best materials and craftsmanship to make your cue very special indeed. Come and check out our stocks if you're in Sydney and you'll see how high our stock quality is.
For Peradon stock the manager at Peradon hand picks our cues for the best in quality as he knows how fussy i am. All cues are then checked by me personally as well to ensure we only send the best out
# Peradon lead times can vary and each order we'll contact you regarding stock. Can be 6-10 weeks but normally the manager finds things for us.
If you're from another country other than Australia please contact us for your country pricing including delivery.
Showing 1–12 of 34 results
Showing 1–12 of 34 results