Two Piece Cues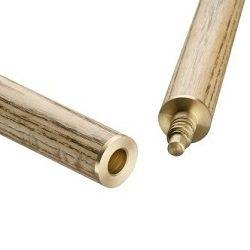 The Two Piece cues we have on offer are from Peradon and also Phoenix and Custom made cues to your specifications. If you're after the highest in quality use our custom cue section and design your own cue.
If you're from another country other than Australia please contact us for your country pricing including delivery.
Sale
This Crown cue from Peradon is 58 inches and a  two piece cue. It's  crafted by Peradon in England from kiln dried, North American Ash and Rosewood. The Ash is carefully selected for strength and straightness before being turned and machine spliced to the Rosewood butt timber.