Three Quarter Cue Cases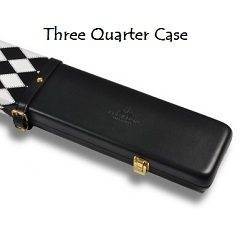 If you're from another country other than Australia please contact us for your country pricing including delivery.
Sale
This range of Halo Plus cases from Peradon fits in Three Quarter Cues. It's constructed with a lightweight shell made from aluminium so is both very durable and light.