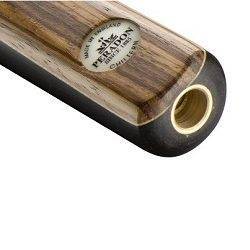 Our cues in this area come from Phoenix and Peradon. The quality of the Phoenix cues is of the highest standards in both splicing and point work and they use the highest grade of selected USA ash. For Peradon they have the English name and have been around since 1885 and make cues on a larger quantity and timber from Canadian ash.
In my opinion the World Cue Sports cues and Phoenix cues are of the highest quality around including any of the so called high end manufacturers.
Sale
The cues offer a broad range from a 57 inch, 52 inch, 48 inch and a 36 inch which we carry in stock. So if your after a shorter cue for shots that are hard to make from a wall being close then these are also the cues for you.