Snooker Cues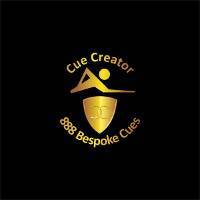 Cue Creator / Peradon / Phoenix Snooker Cues
World Cue Sports offers the best in quality cues from Cue Creator, Phoenix and Peradon.
We offer cues in one piece, two pieces and three quarters. Our Cue Creator  custom cues can be made to your own requirements. World Cue Sports has been around since 2011 and we stock only quality cues and accessories. As a player myself, I check each cue before packing.
We also test out all products we sell before we place them onto our website and regularly look for new things we could add.
# For Peradon cues the Manager Paul hand picks our stock and ensures we get the best in stock for overall quality.
# Cue Creator Cues – We use the best North American Ash which is much stiffer than Canadian as used by Peradon. We have configuration software so you can design your own cue.
# Phoenix Cues – We keep limited stock but these guys are the best and have a great reputation in the UK. Phoenix have no need to advertise as they have many different resellers through the World.
If you're from another country other than Australia please contact us for your country pricing including delivery.
Showing 1–12 of 76 results
Showing 1–12 of 76 results