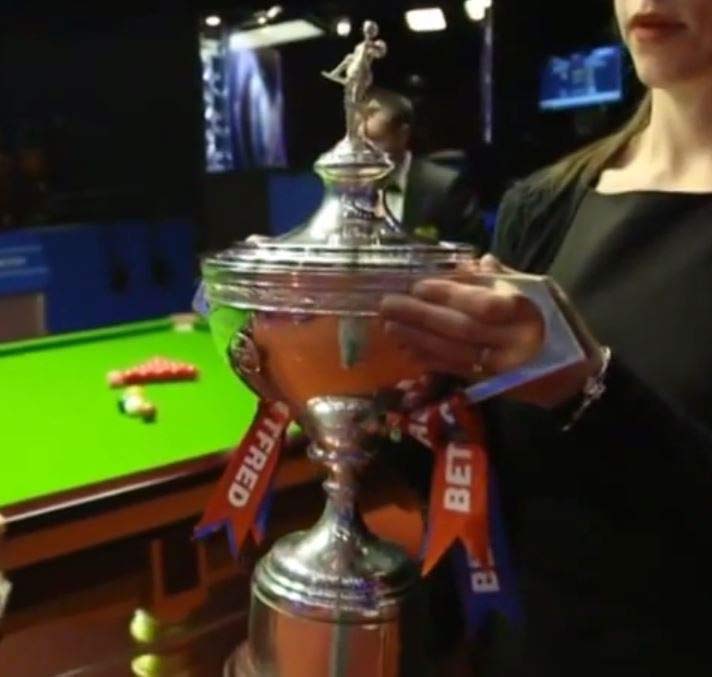 What a great start to the World Snooker Final 2015 with break's of 50 or more in all 17 frames played so far!
Murphy started the match with a 3-0 lead only for Stuart to come back and knock in a Century break to win a frame and the Session ended up 4-4 and the end of the first session. In the second session Murphy took all 4 frames to go into the interval 8-4 and then increased that to 9-4 ahead in the first frame of the session.
Bingham then made some great breaks under pressure and it could have been centuries in four of them and knocked in 76,123,89,76 and a 53 after Murphy missed after being in with a good chance.
What a great fightback from Stuart Bingham from a point of 9-4 down and looking like it was almost impossible to win the second session 4-1 and now be back into the final again.
Shaun Murphy (Eng) 9-8 Stuart Bingham (Eng)
First session: 103-44 (68), 69-51 (59), 74-5 (65), 0-105 (105), 15-68 (56), 90-0 (90), 7-55, 30-73 (65)
Second session: 74-57 (Murphy 74, Bingham 57), 106-1 (106), 121-14 (121), 97-41 (51), 1-76 (76), 7-129 (123), 0-113 (89), 76-0 (76), 22-67 (53)