Predator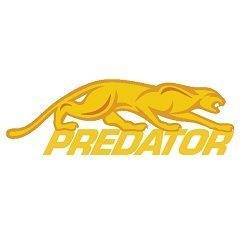 Predator Pool Cues offer many cues and are used by many of the leading pool players. The ranges offer the best in bold designs and never ending advances to improve in their quality. I offer the cues with 314-3 and Z3 shafts and we also offer other variations apart from this.
We order Direct from the USA to provide you our clients a larger variety of options than other suppliers in Australia. I check all cues on arrival for quality before being dispatched and have a lead time of two to three weeks or as advised after I place orders.
If you're after another model not displayed, please contact us and we'll see if it's in stock. Many of their products run out of stock quickly.
If you're from another country other than Australia please contact us for your country pricing including delivery.
IF YOU'RE AFTER A PREDATOR CUE WE DON'T HAVE ON THE SITE LET US KNOW WHICH MODEL YOU'RE AFTER.