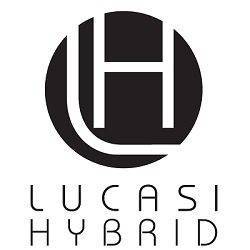 We keep some lucasi cues in stock and order others direct from them. The lead time is two weeks and gives you the opportunity to pick from all the have on offer.
Lucasi Cues has always been known for the their superior workmanship and the quality that is put into their cues. Throughout the years Lucasi Cues has innovated their products to keep up with the latest technology in low deflection shafts. All Lucasi pool cues now come with low deflection shafts (except discontinued models). Lucasi maintains a lifetime guarantee against manufacturing defects and also warpage, unlike other top competitors. Lucasi Cues provides consumers with peace of mind that their investment will be around for years to come.
Sale
Lucasi Jump Cue The new breakthrough technology in the Air Hog makes jump shots seem effortless. Plus, compare the performance and the price of the Lucasi Air Hog to other jump cues and every player will need one.