Poison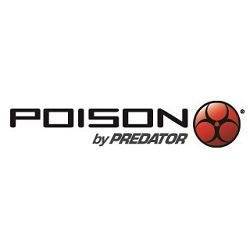 Most of the range in Poison is ordered from the USA on a two week lead time for deliveries. We offer the complete service offering you the client the ability to pick your weight of cues so get into the action and order a new pool cue.
Every potent Poison in the line of Poison Cues is topped-off with a 29", 13mm Pro-Taper shaft that incorporates Double Density (DD) Technology. The Double-D method uses two different densities of wood within a single shaft for optimum stiffness and playability. The Double-D method enhances accuracy by designing each cue shaft with two different densities of wood. This little secret is your all-access pass to best-in-class playability, and the other player's toxic ticket to the Losers Circle.
If you're from another country other than Australia please contact us for your country pricing including delivery.
No products were found matching your selection.