Predator IKON Cues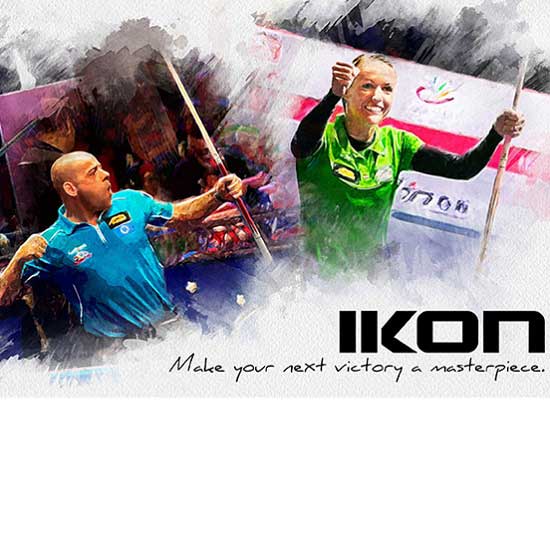 Introducing the latest generation of Predator Ikon cues. Superbly designed and beautifully crafted, the latest generation of Ikons are more than just optically engaging, they're performance built. Constructed with Predator's title capturing C4+ construction and arriving with either the 314 or Z low-deflection shaft, your next cue, and your next performance can be a work of art.
note: on many of the Predator cues we order in cues as per order. Lead time is normally two weeks to address. 
If you're from another country other than Australia please contact us for your country pricing including delivery.
Sale
Predator IKON cues are back and looking better than ever! The Predator IKON 3-1 features 4 sets of Six-diamond ring sets and a Burgundy stained curly maple. The other colours used are Warm micarta and has 6 points top & bottom.
Sale
The Predator Ikon3-4 cue has a burgundy stained Curly Maple forearm with 5 short black and Micarta points and 5 long natural Maple, black, Micarta, and turquoise points.
Sale
These Predator Uni-Loc Joint Protector will protect not only the pin and joint of the cue but the surrounding face of the cue and shaft.