Sportube Cases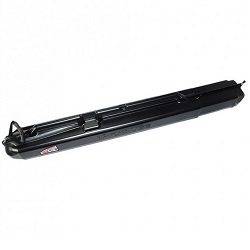 All Sportube cases are blow molded from High-Density Polyethylene, which while being strong and durable is very lightweight. Each case is designed to protect valuable sports equipment from the abuses of airline check-in or shipping by carriers such as UPS and FedEx.
If you're from another country other than Australia please contact us for your country pricing including delivery.
Sale
Sportube Series 1 complete carry case is a great product to protect your cue and case when travelling. This is usually used for ski's and many of the overseas professional players use these when travelling to protect their cue and cases from possible transport issues. The case have wheels on them and can fit two 3/4 cue cases and extensions.
FREE – TSA lock valued at $25
Sale
In our pricing we include a TSA Lock and pull handle.
FREE – TSA lock valued at $25
Sale
This Sportube series 3 case is the perfect way for traveling overseas and comes with a carry pull handle and a TSA Lock.
Other companies don't include the TSA lock and Pull Handle.
FREE – TSA lock valued at $25