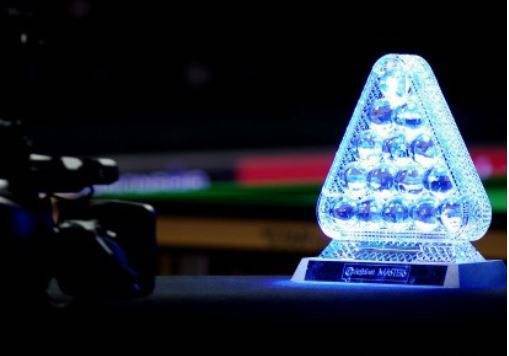 Jan
18
Masters Snooker 2016 The Rocket returns
January 18, 2016
0 Comment(s)
Masters Snooker 2016 The Rocket returns
The Rocket returns after some time off and does what he can normally and that's pull out another win after not playing for a long period of time. The Final of the Masters was with Barry Hawkins who had a great week overall.
In the opening session Ronnie took a 7-1 lead and won by a very commanding 10 frames to 1 over Barry with their record of the but O'Sullivan has now won the last nine matches between them after Ditton-based Hawkins won their first meeting back in 2002.
Ronnie's play during the event was excellent showing he can have lengthy breaks and still come back and match the others. Ronnie's long play over the week has been outstanding and some of the clearances amazing as you'll see in the video's below. The Masters Snooker venue looks like it would be great to watch in with a Audience of over 1300 from what i remember being shown before.
Ronnie collected a cool £200,000 top prize and matches Stephen Hendry's six Masters Snooker Crowns and his 11th final, extending his own record with Hendry behind him on nine, and he will also be playing a record 63rd match in the tournament.
A total of 26 Century breaks where made over the Masters and the highest break was 140 made by Judd Trump who had 5 tons in the event with 4 against our own Neil Robertson in what was a great match to watch with Neil also having 2 in that match.
Ronnie had a total of 5 century breaks which equaled Judd Trump and Barry a total of 3 with many other frame winning breaks so well done to both some great scoring under pressure.
Barry Hawkins is one cool Snooker pro in major events and proves it yet again having some gritty wins and also some great scoring under pressure. Barry seems to be able to step it up each match in some of the bigger events and if Ronnie wasn't in his way would have won the World Title and other events by now. He knocked out Joe Perry, Mark Allen and Trump this week to guarantee at least a £90,000 pay day going into the Final.
Overall Barry was just outplayed in the final and missed opportunities he would have taken against other players.
In the other matches from the Quarter Finals on the results went as follows:
Barry Hawkins 6 v 2 Mark Allen
Judd Trump 6 v 5 Neil Robertson
Ronnie O'Sullivan 6 v 3 Mark Selby
Stuart Bingham 6 v 3 John Higgins
Snooker Semi Finals
Barry Hawkins 6 v 4 Judd Trump
Ronnie O'Sullivan 6 v 3 Stuart Bingham
Final
Ronnie O'Sullivan v Barry Hawkins

 Here's other clips from the Masters

;
January 18, 2016