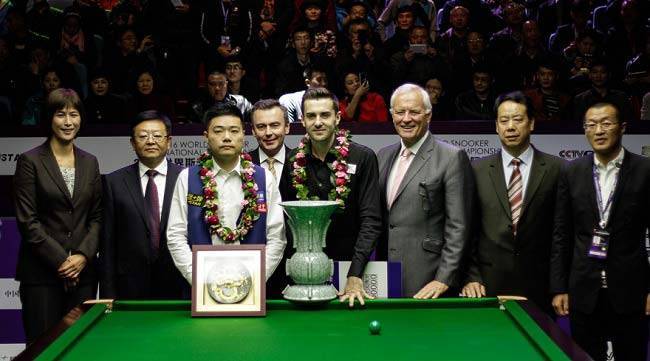 Oct
31
International Open World no 1 Selby Wins
October 31, 2016
0 Comment(s)
In the International Open World no 1 Selby Wins once again proving his dominance in the Final.
The final was between the two in form players over the past few months with Selby and Ding with the Scoreline showing a 10-1 win to Selby. In the final Ding didn't produce much of what he had showing during the event.
Mark dominated the contest, winning the last seven frames in a row, in a most one-sided ranking event final. Selby collected a cheque for £125,000 after winning his third ranking title within six months, and ninth of his career.
Ding missed out on what would have been the 13th ranking title of his career, and had to settle for the runner-up prize of £65,000. He said: "I hoped to turn the match around but I wasn't playing well. I wasn't concentrating on the match today so the result didn't bother me much."
;
October 31, 2016