Thanks for Visiting Sharp Global About Us Page
Sharp Global Enterprise Pty Ltd was established in 2009. It is a one hundred percent owned Australian Family Company. We conduct business in a variety of areas related to passions we have. For each Business we want to be able to share knowledge about that Field in the way we sell through information blogs and details you might not normally see shared by sellers. I am passionate about remodeling & preserving old cars and have customized a number over the years. My Brother in his younger days was a very successful Snooker Player and his knowledge on Snooker, Billiards and Pool and the current competition scene is amazing. We have many family members involved in the business. My Sister Michelle helps out on paperwork and accounting. Sanela Sharp, my brother Michael's wife runs the logistics side of the business, coordinating incoming & outgoing freight for our Vendors and Customers. Many of our goods also are shipped direct to our customers from our reliable wholesalers network from around the world. We spend a lot of time using the products first to assure ourselves of the quality & fit for purpose use. We have a Car Project underway, SHQRP, that we are learning a lot about through working with professional Custom Car Professionals. Michael helps to research our sporting equipment items, to know how they are made and that they use quality components. He also has the greatest input into the selection of the right aged timber for the Cues that we select and import. Offering you a choice of the best of quality goods at fantastic prices is our mission. And listening to Customer feedback and ideas is a really important part of the way we think through the products that we list to sell through our Web Sites. We are always open to feedback and welcome suggestions on ways we can best serve you. We now run the following Web based businesses: www.worldcuesports.com.au www.sharpsnooker.com.au www.shqrp.com.au and www.modifiedfastcars.com.au Thanks for Visiting the About Us Pages and we look forward to support you for many years to come. Peter Sharp Sharp Global Enterprises Pty Ltd.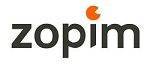 Sharp Global Enterprises is here to help you discover what you need and thats why we have Introduced Zopim to our Websites.   The online Chat function helps you our clients navigate through the websites and make your experience a better one.

A large Majority of our Payments come through Paypal and we have a great Business Manager Mike Brady. We are proud to say we are a Featured trusted Business on Paypal shopping Network. We have also made the site secure to meet the guidelines by Paypal. So you know were here for the long run. We also deal with the National Bank

  We have selected the best suppliers for quality and service, and we are the largest supplier of Quality Cues for Snooker and Pool in Australia. We Source our Products from the United Kingdom, Thialand, Amsterdam, Hong Kong, China and the United States to get what we know is the best in each class. The goods we select of the highest quality.
So the Big Question is why purchase on this website?
We believe that we offer something unique in Cue Sports and that's being involved in it for so many years.
We know what we would expect and as we have all been in sales, we can understand both sides of the business.
Many People Would know my Brother Michael and possibly even his wife Sanela from playing both Snooker and Pool.